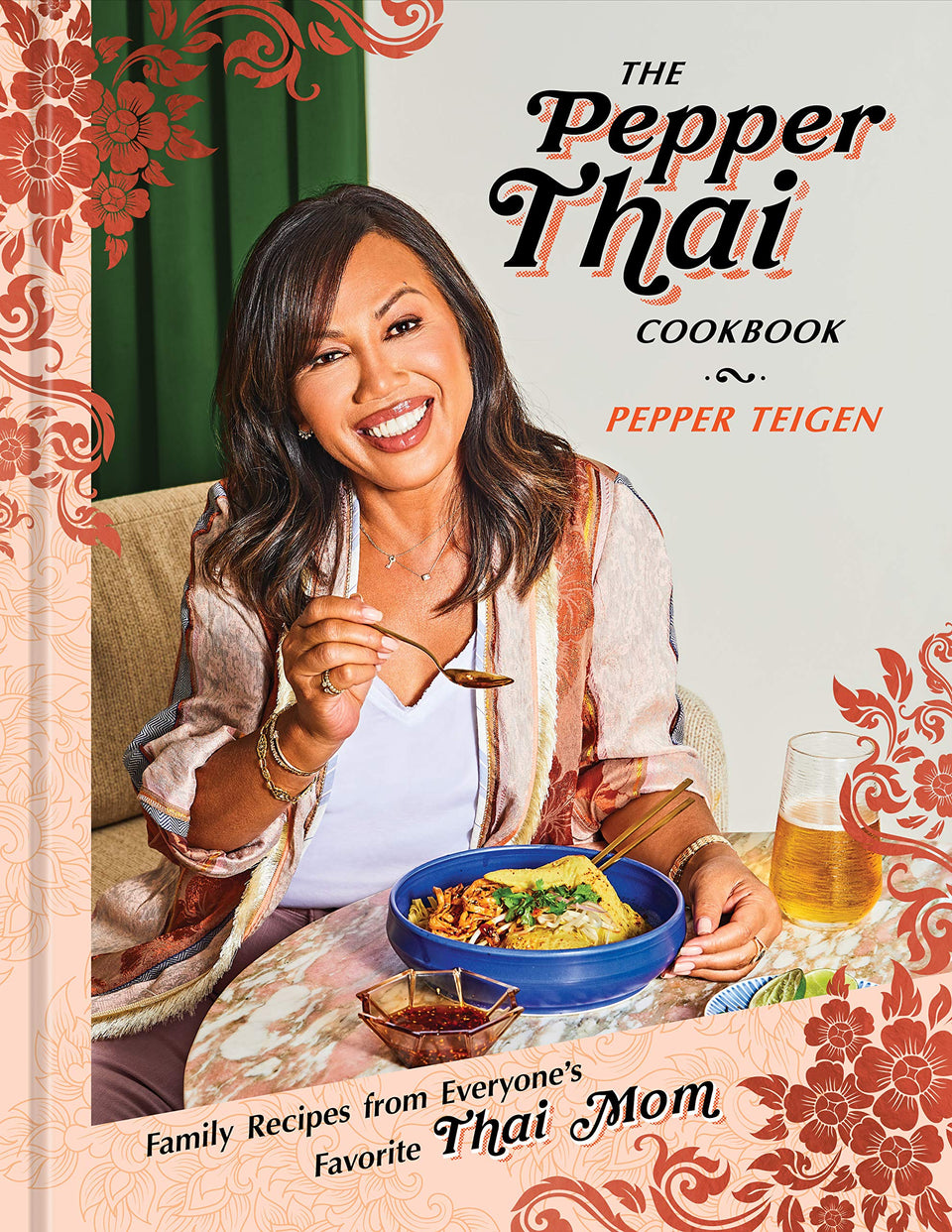 The Pepper Thai Cookbook: Pepper Teigen
The Pepper Thai Cookbook: Family Recipes from Everyone's Favorite Thai Mom: Pepper Teigen

A bold, inspiring cookbook from Chrissy Teigen's mom, Pepper, featuring 80 of the playful, Thai-inflected recipes for the dishes that fuel this busy household!
 
Pepper Teigen is the Thai mom and Yai (grandma) we all wish we had! Anyone who is a fan of Chrissy's knows Pepper—she is prominently featured in Chrissy's Instagram and website, Cravings by Chrissy Teigen—and often can be seen in her own feed cooking with granddaughter Luna or preparing soup for grandson Miles. Known as "Pepper Thai" for her love of spicy chiles, Pepper whips up the most delicious dishes in the Teigen-Legend household on the regular, like Roasted Lemongrass Chicken, Pad Thai Brussels Sprouts, Nam Prik Moo Sloppy Joes, and Seafood Pad Cha.
 
In this debut cookbook, a kind of prequel to Chrissy's bestseller Cravings, Pepper shares the dishes that made Chrissy fall in love with food and cooking. The chapters are quirky and fun, like "Always Snacking" (Thai Beef Jerky, Son-in-Law Scotch Eggs), Salads but not Boring (Naked Shrimp Salad), Back Home in Korat (Turkey Grapow), and Pepper's Pantry (Puffy Fried Eggs, Sweet Chile Jam). In addition to recipes, Pepper tells stories about her early days in the U.S., learning to cook Thai dishes with American ingredients and substitutes, and what it's like to raise and live with a famous daughter. Creative and delicious, this cookbook will leave Chrissy and Pepper's fans hungry for more.

2021