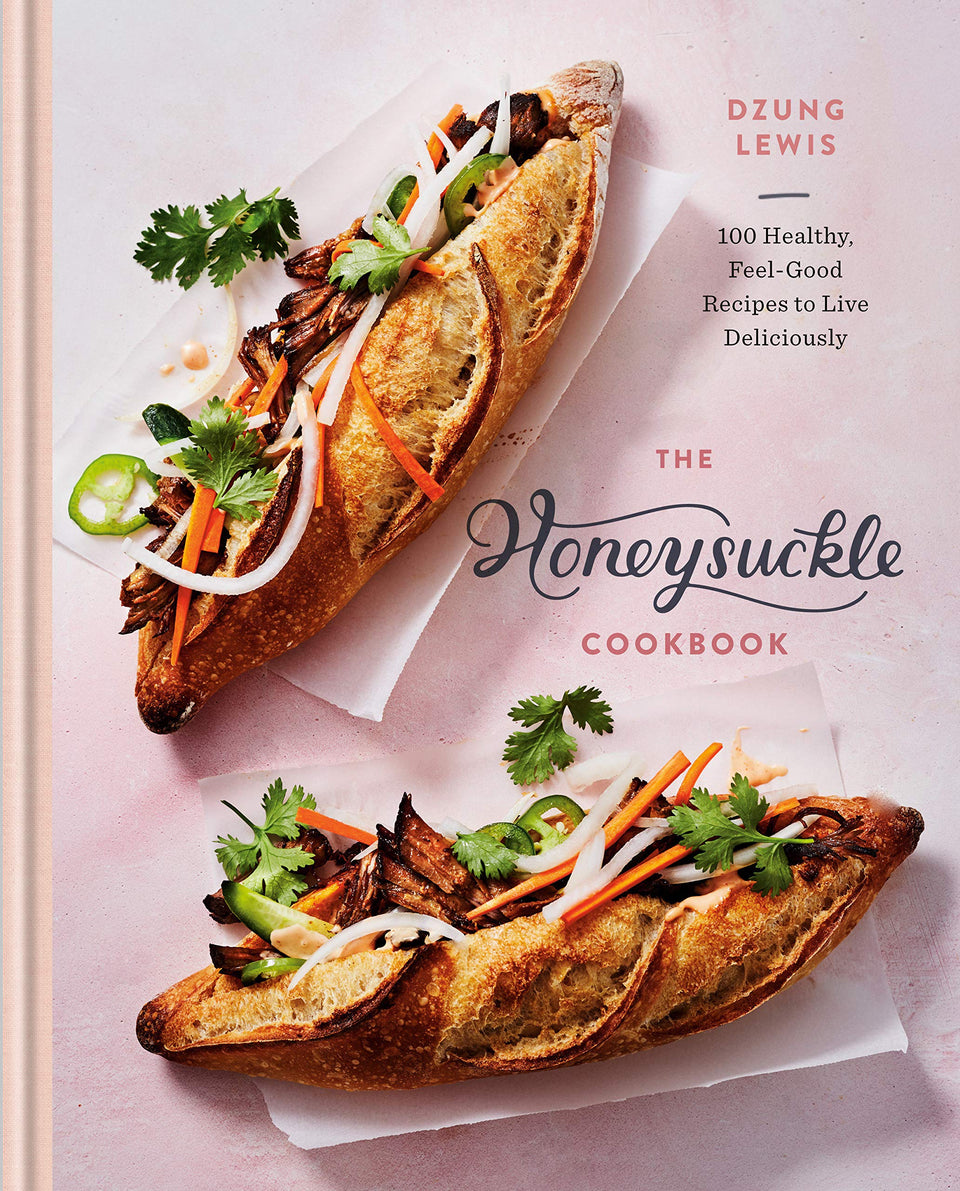 The Honeysuckle Cookbook
by Dzung Lewis
The Honeysuckle Cookbook: 100 Healthy, Feel-Good Recipes to Live Deliciously: Dzung Lewis
100 crave-worthy, wholesome recipes and time-saving tips for busy home cooks from the founder and host of the Honeysuckle channel on YouTube.

The Honeysuckle Cookbook

 is stuffed with exciting ideas for easy, approachable, Asian-influenced cooking at home. With 100 recipes, from the breakfast favorites that consistently rate the highest in views on the author's popular YouTube channel (like her Overnight Oats, 6 Ways) to original twists on one-pan and pressure-cooker meals, this book is for those of us who want feel-good meals made healthy, delicious, and quick.





Dzung's recipes take the familiar and turns it ever-so-slightly on its head: Marinara sauce gets extra umami with the addition of fish sauce, while mac and cheese becomes more than an out-of-the-box staple when made fresh with kimchi. Lattes get an extra kick from bold Vietnamese coffee and sweet, floral lavender, and quinoa pilaf is mixed with a creamy curry-miso dressing. Dzung also teaches readers how to stretch groceries so they spend a little less money, how to plan meals seasonally, and how to match main courses with sides so plates look impressive and taste great. With quick snack ideas, recipe hacks, foolproof instructions, and genius tips for pretty presentation, 

The Honeysuckle Cookbook

 

will be the friendly hand busy young cooks need to hold in the kitchen.