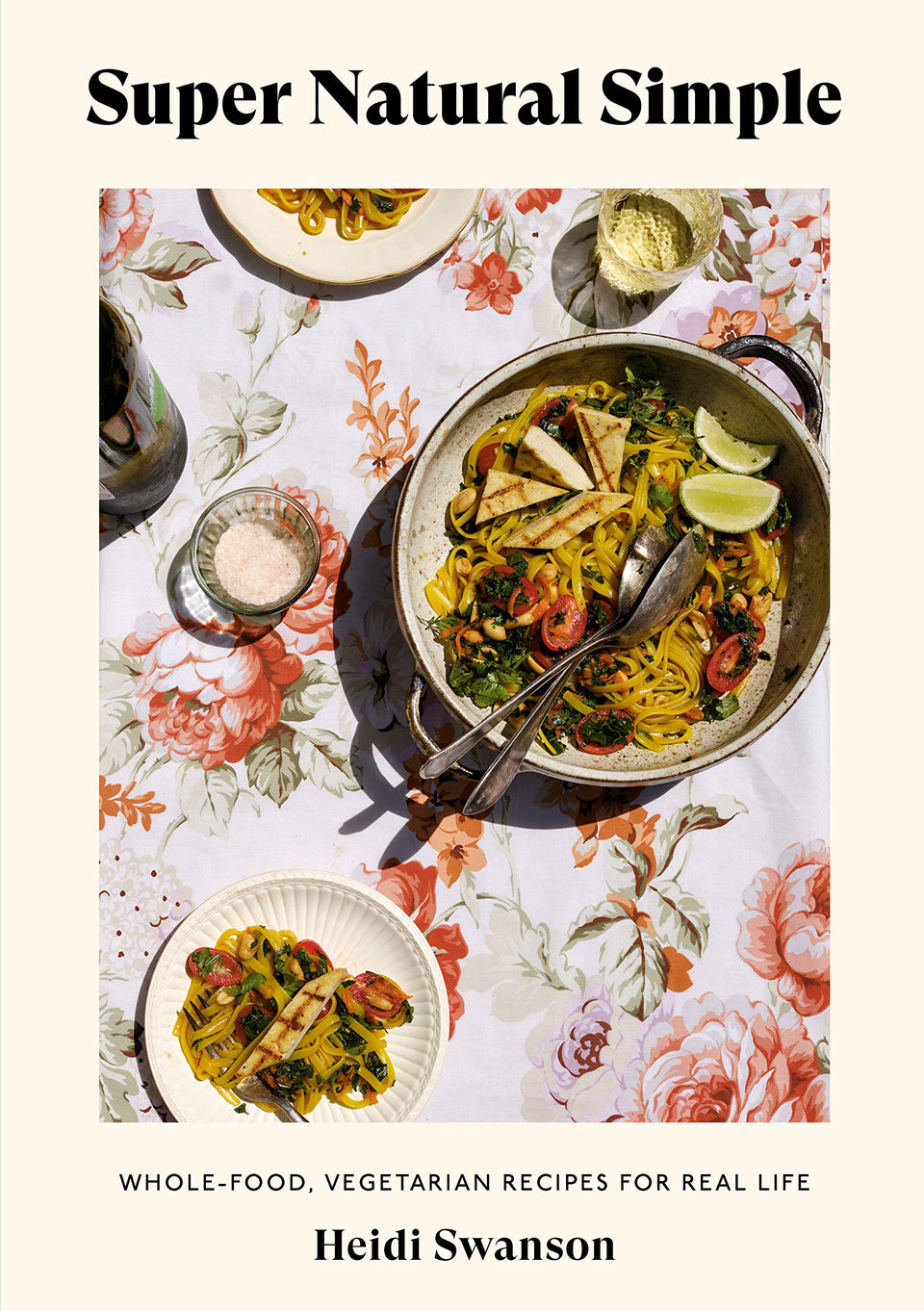 Super Natural Simple: Heidi Swanson
Super Natural Simple: Whole-Food, Vegetarian Recipes for Real Life: Heidi Swanson

More than 120 whole-food, vegetarian recipes for quick weeknight meals full of flavor, spice, color, and nutrition from the New York Times bestselling author of Super Natural Cooking.

If you're looking for approachable ways to work more vegetables and whole foods onto your plate, this book is for you. In this artfully photographed collection, James Beard Award-winning author and beloved blogger Heidi Swanson presents recipes with short ingredients lists, make-ahead techniques, and clever methods to create high-impact meals. Dishes like French Onion Breakfast Strata, Blistered Cherry Tomato Soba, Crunchy Peanut and Saffron Citrus Salad, Ravioli in Toasted Almond Broth, and Jasmine Tea Sparkler are easy to prepare and beautiful on the table.

The magic (and benefits!) of cooking with nutrient-dense plants, fruits, vegetables, whole grains, and other natural foods are real. Spices like turmeric, cinnamon, cumin, paprika, and chiles are shown to have health-protecting qualities while herbs contribute powerful phytonutrients to prevent disease and keep our bodies working properly. Staying connected to what you eat is one of the most impactful ways to support your health and well-being.

Super Natural Simple features recipes for make-ahead mornings, weeknight noodles, one-bowl baking, the best salads, nourishing soups and stews, easy-drinking refreshers, single skillets, sheet-pan meals, and easy grills, while a power pantry provides the staples you'll want to have on hand. With 150 photographs reflecting Heidi's sunny Southern California lifestyle, Super Natural Simple makes eating well second nature.